The 2021 State of the St. Louis Workforce Report Now Available
Understanding the workforce is the first step in developing talent and building partnerships. The annual St. Louis Community College State of the St. Louis Workforce reports and events provide annual insights into the trends and needs of the Greater St. Louis Region's employers and labor market.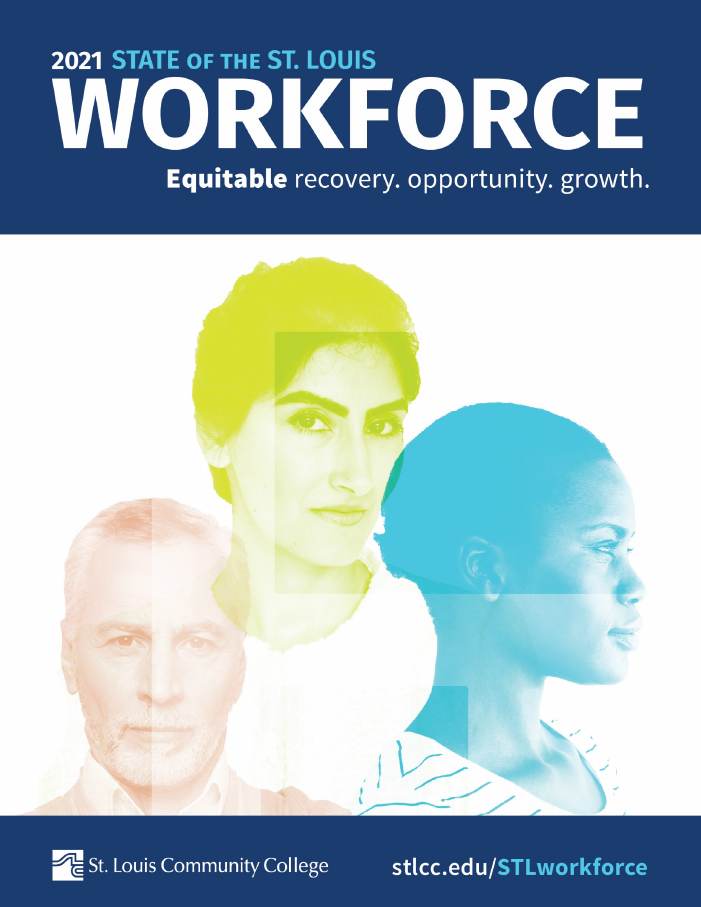 Now in its 13th year, the State of the St. Louis Workforce report explores the trends and challenges impacting our region's employers and workforce. This year's offering examines "Equitable Recovery, Equitable Opportunity, Equitable Growth" and focuses on aspects of the recently released Greater St. Louis Inc.'s STL 2030 Jobs Plan, including the definition of "quality jobs," building the pipeline to equitable opportunity, the workforce of the future and the role employers, institutions and individuals can play in helping our region become a talent engine and magnet for workers living in St. Louis.