The St. Louis Mosaic Project exceeded its 2019 goals in making this region a cultural mosaic.
The St. Louis Mosaic Project has proven this year that immigrants truly invigorate the St. Louis region. The organization's goal is to transform St. Louis into the fastest growing metropolitan area for immigration by 2025 and to add 25,000 foreign born to the region during 2016-2025 while also promoting regional prosperity through immigration and innovation. To help achieve this goal, the organization focused on relationships.
The St. Louis International Spouse Meetup Group
"The St. Louis International Spouse Meetup Group is a place where we can be ourselves, despite of our nationality, age and background," said Susan Gobbo,  founder and coordinator of the group and administrator of Mosaic's International Mentoring Program. We find it a safe space to be vulnerable and to share our experiences and cultures."
The St. Louis International Spouse Meetup Group is exclusively for foreign-born women who have moved to the St. Louis area with a spouse or partner. This group connects 350 international spouses (women) each month, including 70 international families that arrived with Bayer's moving into the region. This group meets monthly and explores each other's cultures while acclimating to the St. Louis area.
"Although we come from different parts of the world, we speak the 'same language,'" Gobbo said. "As an expat spouse myself, my mission is to help these women to overcome the adaptation process hurdles helping them to get their identity and self-esteem back so that they can be integrated into our community in a meaningful way, socially and professionally, and, as a result, they can be happy and feel at home. Today, we are a culturally diverse group with 420+ women representing 66 countries."
Mosaic Ambassador Company Additions:
Also helping Mosaic's goal is its Ambassador Company program. There are currently 31 corporate global employer partners in this program who have committed to promoting diversity and inclusion in the work place. There are three different membership levels, but all place immense value in maintaining an internationally welcoming work environment as well as spreading Mosaic's message.
"We now have 31 Ambassador Companies, with several more in our pipeline," said Betsy Cohen, Executive Director of The St. Louis Mosaic Project. "We are excited to convene our first Ambassador Company Collective so they can share best practices to create more strategic welcoming initiatives, internally and externally. We hear from company representatives often, asking what else they can do to be welcoming to foreign-born employees and new St. Louis-ans they want to serve or to recruit. As our foreign born populations grows, this represents diverse growth for our companies."
Immigrant Food Entrepreneurship:
Data shows that foreign born St. Louis-ans are 60% more likely than locals to start a business of their own. Mosaic's mission is to connect these immigrant entrepreneurs to needed resources for them to successfully launch a business. Mosaic believes that increasing the number of immigrants who start high-tech or neighborhood businesses will add to St. Louis' economic prosperity.
"When immigrants arrive in a new city, many start businesses because they need to support their families or because they can't find a specific product, service or food related to their culture," said Suzanne Sierra, Senior Program Manager at The St. Louis Mosaic Project. "We've seen this primarily in the food scene so we're focused on creating a wayfinding resource to help immigrant food entrepreneurs start, grow or expand their food business. Helping them connect with resources for work spaces, funding, packaging, marketing and other operational support helps them and helps our overall economy. It's a win-win."
To help foreign born entrepreneurs find their way in the St. Louis region, Mosaic developed an Entrepreneurship Program. The Program includes: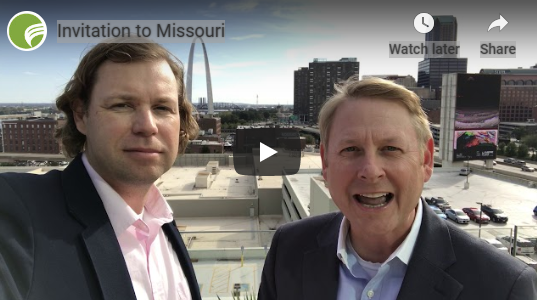 An Immigrant Entrepreneurship Advisory Board
An Annual Immigrant Entrepreneur Award
A Neighborhood Business Entrepreneur Program
Resources for International Student Entrepreneurs
A High-Tech Business Entrepreneurship Program
St. Louis Fellow Service